On Monday 01/05/2009 members of Knesset Internal Affairs Committee came to Barzilai Medical Center to learn from Dr. Scharf CEO and Medical director about the difficulties due to fights in the south and the urgent need for shielded hospitalization building.
Knesset member Mr. Ofir Pines, chairman of the committee tried to understand why a solution of the issue was not found until now and how it is possible to promote and expedite the building protected hospitalization building. The building of the new shielded wing of the medical center is delayed since ancient graves were found at the same area. It needs to be said that the new 200000 square feet building will include shielded emergency department and shielded operating theatre.
Knesset Member Mr. Haim Amsalem of "Shas" Party indicated that to the best of his knowledge the Chief Rabbinate of Israel will convene in the near future and he hopes and is sure that a logical solution will be found and will enable the beginning of the construction.
Later during the day several honorable guests came to the medical center to express solidarity and strengthen the management and staff including the Prime Minister Advisor and the State Comptroller Mr. Micha Lindenstrauss. They heard about the ways the medical center is coping at emergency times and visited the wounded soldiers and civilians wishing them quick recovery.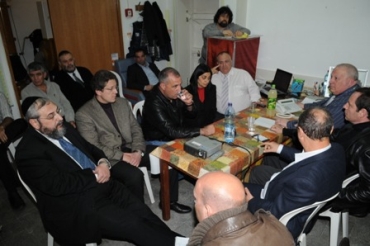 Dr. Scharf with members of Knesset Internal Affairs Committee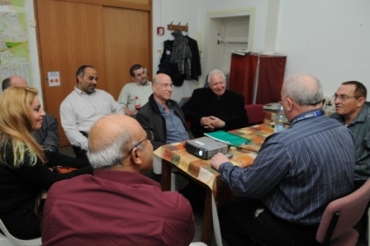 State Comptroller with the Barzilai Medical Center management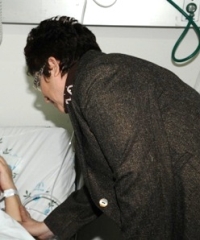 Prime Minister Advisor visiting the patients