During the second week of "Operation Cast Lead" many public figures including Knesset members, representatives of firms and volunteering organizations and colleagues from other hospitals in Israel came to Barzilai Medical Center in order to support, encourage and identify with the civilians that were injured during rocket attacks and the hospitalized IDF soldiers. During their visit the guests talk with the Barzilai Medical Center management, receive a review of the current situation and medical treatment the patient receive and the ways the medical center staff is coping during emergency status.
In view of the situation the medical center staff that operates at emergency standard is also under fire but nevertheless continues to receive casualties and IDF soldiers from fighting zones, treats them and their family members with dedication and at the same time worry about its own family members who live in Ashkelon, Ashdod, Sderot and the areas all around.
The Barzilai Medical Center management arranged special activity and protected educational framework for the staff children at well shielded shelters. The activity is organized by the staff of the occupational therapy clinic and educators. The children participate in special activities and games and in cooperation with the Ashkelon Municipality receive visits from famous television stars, singers and celebrities.
The visitors express their admiration on the ways the medical center operates during these times, strengthen the management of the medical center, the staff and the people of the city hoping for better days, in which red color will be just that, red color.
---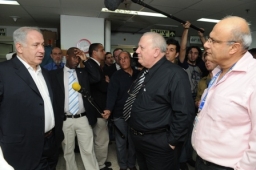 Chairman of Likud Party, Mr. Benjamin Netanyahu during second visit, Mr. Eitan Cohen, Administrative Director, Dr. Shimon Scharf, CEO and Medical Director, Dr. Boris Yoffe, Head of Department of General and Vascular Surgery and Dr. Efraim Zohav, Chairman of Physician Committee and head of US Unit
---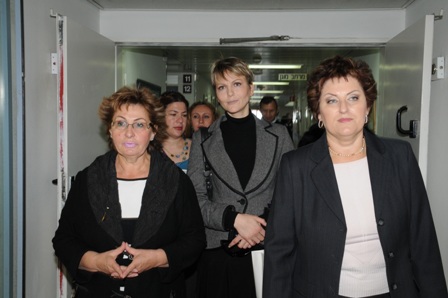 Knesset member Mrs. Sofa Landver, her entourage and Russian television channel Mrs. Anastasia Michaeli
---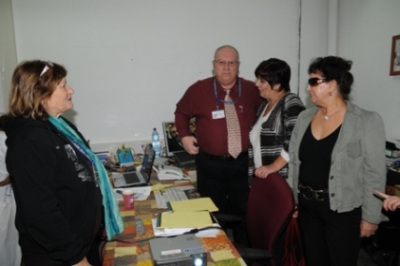 Former Knesset member, Mrs. Ilana Cohen at the medical center emergency headquarters with Nursing Director of Asaf Harofe Medical Center, Dr. Shimon Scharf, CEO and Medical Director and Mrs. Tamar David, Barzilai Medical Center Nursing Director
---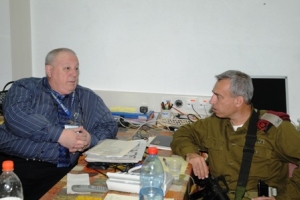 Brigadier General Dr, Nahman Ash, IDF Chief Surgeon with Dr. Scharf at emergency headquarters
---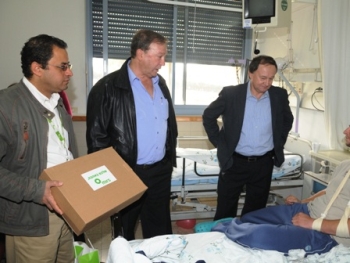 Motorola President, Mirs CEO and the representative of Mirs at the medical center give a present to IDF soldiers
---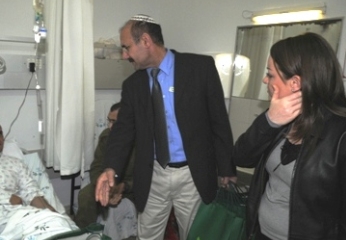 Discount Bank volunteers visit soldiers and give each soldier a gift
---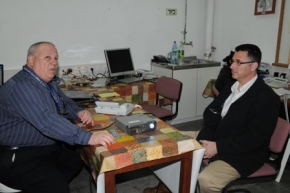 Knesset member Mr. Gideon Sahar talking with Dr. Scharf, CEO and Medical Director at emergency headquarters
---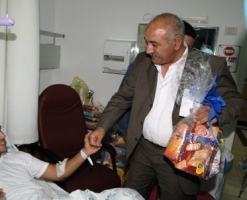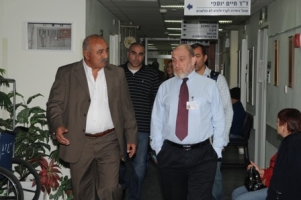 Mr. Buskila, Sderot Mayor during tour with Dr. Ron Lobel, Deputy Medical Director in the hospitalization departments visiting the soldiers