Israel Cancer Association and the Early Detection of Breast Cancer Program praised the activity of the mammography unit at Barzilai Medical Center.
The National Mammography Project, currently operated in conjunction with the Ministry of Health and the Israel Cancer Association examined the activity of 45 mammography units all over Israel in order to conclude the 2007 activity.
The management of Barzilai Medical Center highly appreciates the operation of the mammography unit under the management of Dr. Georgio and the excellent results that place the unit in the first line of early detection of breast cancer.
During the inspection that was directed by Prof. Gad Rennert the following indications were examined:
1. Mammography detection rate – the expected screening rate of Barzilai Mammography Unit is 4.8% per 1000 examinations – actually early detection rate is 9.5%, a result that indicates high diagnostic level.
2. The general rate of undetected cases in mammography is 10%. At Barzilai Medical Center the mean rate is 5%.
3. The general rate of repeated examinations is 5%. At Barzilai Medical Center it is 3.3% - indicating high quality examination.
4. In most cases examined at Barzilai Medical Center detection of breast cancer was at early stages of the disease (60% detected at stage 0 or 1). These are early stages with better curing prognosis.
5. Satisfaction survey conducted by the Israel Cancer Association regarding staff attitude placed Barzilai Medical Center Mammography Unit in second place among 45 units that were surveyed and 98% participants declared they will return to the unit for further examination when required.
Being among the best means above all life saving.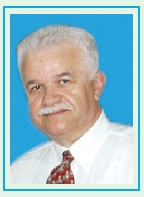 Dr. Georgio – Director of Mammography Unit