Barzilai and overseas Jewish communities
During the week of Sukkoth, the Persian Jewish community in Great Neck, Long Island NY, hosted Dr. Yaron Nazarian, Oral & Maxillofacial Surgeon and Mrs. Lea Maloul, spokesperson of Barzilai Medical Center.
The Persian Jewish community consists of several different communities from Iran and includes many businessmen and medical personalities. It is a warm Zionist community that maintains closed relations with Israel and particularly with the community of Barzilai Medical Center. In the past the community donated generously to Barzilai Medical Center and its members are planning fundraising evening in the future.
Members of the community come for visits quite often and delegations of youth and adults want to stay in homes of employees of BMC as well as volunteering at the area.
Lectures were held during the visit in various synagogues of the community. One special visit was at the synagogue of the Mashadi community in which Mrs. Maloul carried her words in front of large audience of community members.
The Persian Jewish community is a special community of people who had to hide their Jewish religion and lived like Muslims but at the same time maintained their Jewish traditions in secret.
Pictures: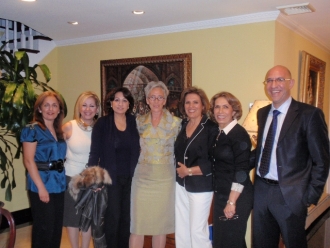 Mrs. Maloul and Dr. Nazarian with members of the Persian Jewish community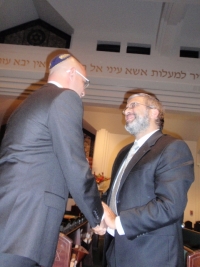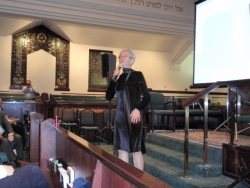 Mrs. Maloul and Dr. Nazarian at the Mashadi Synagogue