On Friday, March 5th 2010, the cornerstone of the Cardiology Complex was laid on top of the hospitalization building at Barzilai Medical Center.
Many guests participated in the ceremony including distinguished delegation from Texas, Pastor John Hagee and wife Diana from San Antonio, Mr. Lee Wunsch, President & Chief Executive Officer of the Jewish Federation of Greater Houston and television crews from the United States that broadcasted the moving ceremony to many TV stations in the USA.
Dr. Shimon Scharf, CEO and Medical Director of the medical center thanked the distinguished guests on behalf of the medical center's employees and the residents of the whole area.
Prof. Amos Katz, Head of the Cardiology Complex at Barzilai Medical Center said in his speech: "you are all seating on the roof of a building that was built in a place with 5,000 years of history. A hospital is a place in which a person should feel secure and peaceful but here for the last 9 years we treat people under the threats of missile attacks. Despite the difficult circumstances we are proud with our Cardiology Complex, which is considered to be one of advanced ones worldwide, with world renowned doctors and the latest advanced equipment". In addition, Prof. Katz quoted from Pastor Hagee website and said: "the bible teaches us that love is expressed not in words but in deeds, a bell does not ring unless shaken and a song can be heard only when it is sung. Our acknowledgments are to Pastor John and Diana Hagee and the Jewish Federation of Greater Houston that with their contribution expressed their love with actions and not just talk".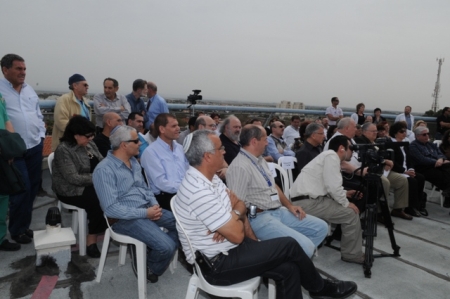 The distinguished guests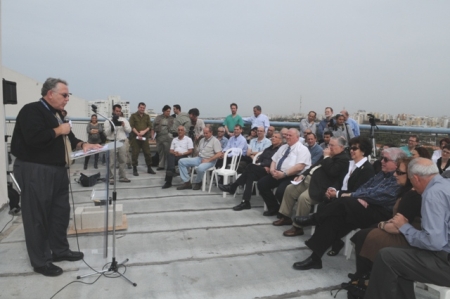 Prof. Katz speaks to the audience and the guests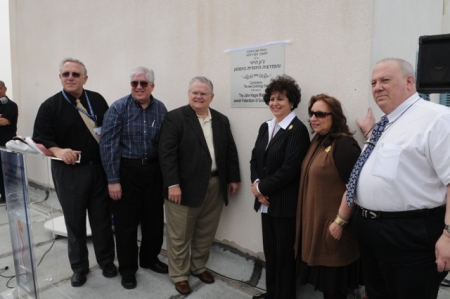 Director of Barzilai Medical Center after unveiling the ribbon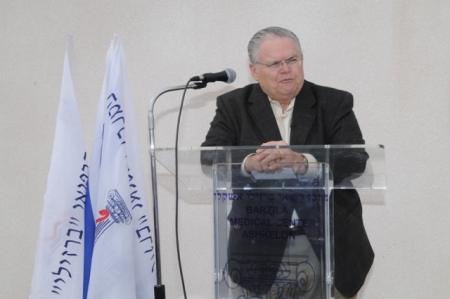 Pastor John Hagee carries his speach